Surftrips in a van: Surfing from Aveiro to Peniche
With this route, you will do a complete surf tour from Aveiro to Peniche. As we always say, part of the fun of van surfing trips is getting lost in search of new waves to discover. Surfing in the Basque Country is full of options, so be encouraged to explore and discover new places.
Within this saga of surftrips around the Peninsula, we continue our mini-series of surfing in Portugal. The Portuguese country, in addition to having countless spots to explore and surf, is a true paradise to explore in a van and to find hidden corners.
On this route we are going to leave the trip where we left it and we will go from Aveiro, the Portuguese Venice, to one of the surfing meccas in Portugal, Peniche. A trip where, in addition to the recommended spots, there are a wide variety of spots to discover.
Stop 1:
As we have mentioned before, our first stop on this surf trip in Portugal is in Aveiro. This beautiful town located in the North of Portugal, is known as the Portuguese Venice for its beautiful canals that cross the entire historic center, and it is certainly worth a visit. In addition, in this place is Costa Nova, one of the best surfing beaches in the North of Portugal and has perfect left and right peaks. The great exposure of this beach to the ocean gives it great consistency throughout the year, with waves from half a meter to two meters, perfect for all levels of surfing: from beginner to expert surfers.
Stop 2:
Continuing our way south, we arrive at Figueira da Foz, where we can find an interesting variety of waves in its northern area, with waves of sand, reef or point breaks. Among them is Buarchs, a right-wing point break that with the right conditions, reminds nothing more and nothing less than J-Bay. Although it is not a very consistent wave, it usually wakes up with medium-large swells, and on its best days it is one of the longest waves in Portugal, with tube sections and others with big walls where you can practice your rail-game.
Stop 3:
Next we propose a mandatory stop, even if it is only to look. NazarethIt is one of the best-known XXL waves worldwide, and if the conditions are right, it is certainly worth the visit. This mountain of water is produced thanks to the underwater canyon of Nazareth, which has a depth of 5.000m, making it the largest gorge in Europe. Every time a big swell hits the Atlantic coast of Portugal, the best big wave surfers from around the world travel to this small town in Leiria in search of the biggest wave ever recorded. Of course, a show that will not leave you indifferent.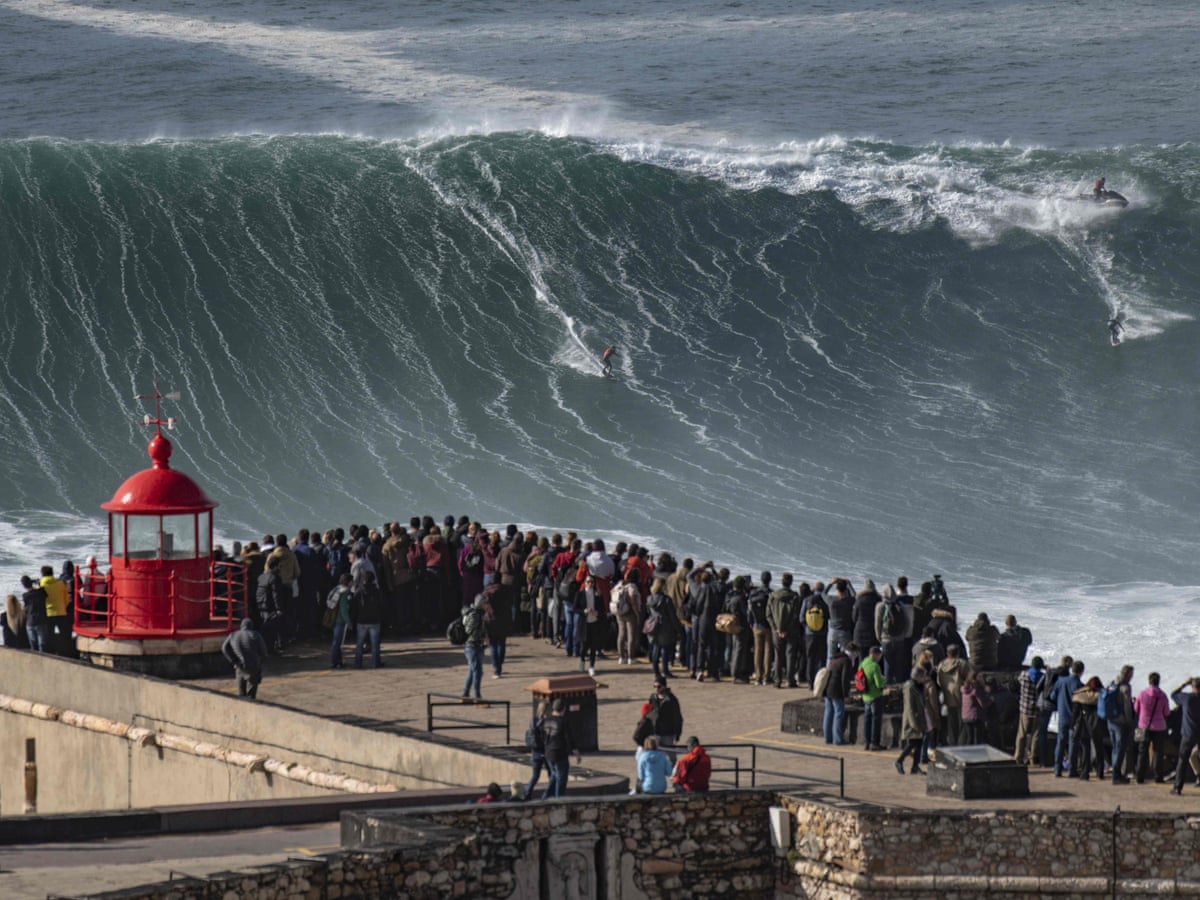 Stop 4:
Our last stop on our surf trip from Aveiro to Peniche, and perhaps the most important on this surf trip in Portugal, is Peniche. Surrounded by marvelous beaches, this small peninsula 80km from Portugal is a wave paradise. Its particular holography means that you almost always find waves and good conditions in one of its numerous spots. In addition, some of its beaches are protected from the sea and the wind, making it a perfect place to learn to surf.
Within this paradise, is the well-known beach of Supertubes. His name already says it all. An extensive beach of fine sand where fast and powerful tubes are formed. When the waves are one meter or more, it is not a recommended beach for beginners in surfing. If you travel between September and October (depending on the year) you may be lucky enough to coincide with the MEO Rip Curl Pro Portugal, one of the stops on the world surfing circuit.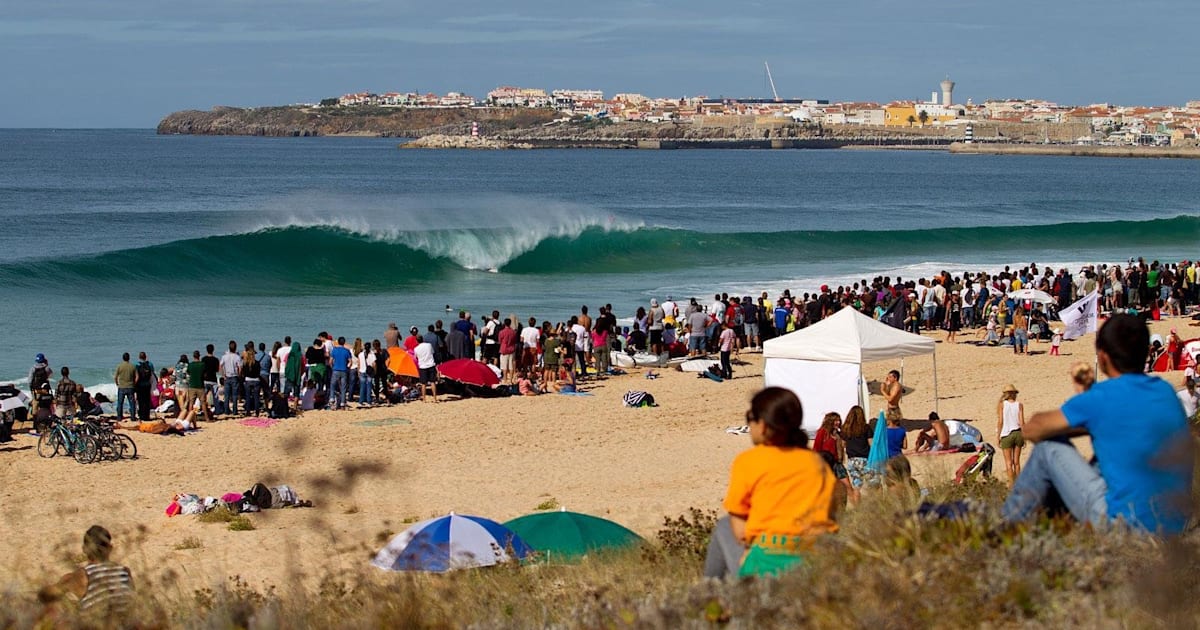 So far one of our recommendations for the surf trip from Aveiro to Peniche. As we have already told you, this coast is a gold mine of wonderful waves, so we encourage you to get off the beaten track and discover new spots where you can get into the water!
Take advantage of surfing in this natural paradise and live a new adventure!
See you on the water.
Team Flysurf.